Silhouette's philosophy is that eyewear should be lightweight and comfortable, strong and attractive. Silhouette uses innovative technology to create sophisticated eyewear of the highest quality that is highly functional and stylish. Silhouette's stunning designs which are inspired by approaching eyewear as an accessory to one's appearance, have won numerous international design awards.
Forms of Glaucoma

There are several types of glaucoma. The two main types are Open-angle and Angle-closure.
Open-Angle Glaucoma, the most common type of glaucoma, is caused by the slow clogging of the drainage canals, resulting in increased eye pressure. "Open-angle" means that the angle where the iris meets the cornea is as wide and open as it should be. Open-angle glaucoma is also called primary or chronic glaucoma and develops over time.
Angle-Closure Glaucoma has a closed or narrow angle between the iris and cornea, it develops very quickly, with noticeable symptoms and damage.
It is also called acute glaucoma or narrow-angle glaucoma and it demands immediate medical attention.
Normal-Tension Glaucoma (NTG)
Also called low-tension or normal-pressure glaucoma. In normal-tension glaucoma the optic nerve is damaged even though the eye pressure is not very high. We still don't know why some people's optic nerves are damaged even though they have almost normal pressure levels.
Congenital Glaucoma
This type of glaucoma occurs in babies when there is incorrect or incomplete development of the eye's drainage canals during the prenatal period. This is a rare condition that may be inherited. When uncomplicated, microsurgery can often correct the structural defects. Other cases are treated with medication and surgery.
How can you improve Perfection....??? Please stay as you are...a total positive experience Thanks again to Dr. Hendin for the coordination of my laser surgery you're the best. - Smile Reminder, Ellicott City....

We Accept Many Insurances
Our office makes the extra effort to work with many health & vision insurances in order to better suit all our patients's needs. Make sure to contact our office for further assistance regarding your particular plan.
Are you over 40 and struggling to read?
If reading up close has become a challenge, then it may be time for multifocal contacts or eyeglasses. Or perhaps you would prefer progressive lenses or reading glasses. What ever your vision needs, our eye doctors at Eyes On 40 are here to help!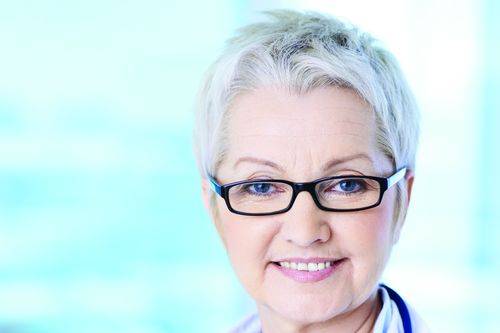 4 Ways to Save Your Vision Over Age 40
1) Multi-focal Contact Lenses - Get the distance to see clearly up close & far away each day with Multifocal contact lenses, both in the regular & 1-day varieties.
2) Multi-focal Eyeglass Lenses - Eyeglass lenses with more than one power to help those of us over age 40 deal with the normal, age-related loss of near vision called presbyopia.
3) Progressive Lenses - These lenses have a gradual change in power from the top to the bottom of the lens, providing a range of powers for clear vision far away, up close and everywhere in between.
4) Reading Glasses - It's worth it to go with custom-made reading glasses (versus the drugstore variety) - you will experience extra comfort and precise vision.
Our Latest Arrival
Eyezen+ lenses are an upgrade from your everyday lenses that help defend against Harmful Blue Light emitted from digital devices and eye strain.
Mar 15, 2017
Having allergies can mean more than the sniffling and sneezing that most people associate with it. It's Red, swollen, itchy eyes may also be a significant sign of allergies that can come whether you are sneezing uncontrollably or not. Allergic conjunctivitis is the scientific name for this condition. It is...
Read More